It's Friday so it's time to blog hop!
If you've just found me and my little slice of imbalance, welcome! For my regular readers, today is an opportunity to explore the wild blue yonder and maybe find another fabulous blog to read or just poke around cyberspace and see what's out there!
So what is Couponning 101?
It's a blog about saving money - primarily aimed at the Charleston area, but provides great tips and links for anyone in the USA.. this isn't the be all and end all blog... you won't find coupon match ups or all the store ads here... this is a simple blog to help keep us all on track with using coupons... and using them effectively!
So if you're reading a blog about me, you should know something about me - I'm a 34 year old never-stay-at-home mom living in Charleston SC after growing up in Ontario, Canada. I love Charleston and everything about it, but I often get homesick for family, friends and real poutine (another story entirely). My two kids Robyn, 11 and Liam, 3 are as different as night and day and are both at points in their life where they are challenging and fabulous at the same time. We are currently dealing with the whole pre-teen drama and angst of Middle School with one and the ups and downs of autism with the other, but there are also the sweet, funny moments and pics that I share with you that make it all worth while. If you want a better glimpse into my life you should check out my personal blog at
Acting Balanced
I hope you'll poke around and visit a while, stay if you like - there's always a pot of tea on - hot for my heritage and sweet and iced for my adopted home here in the south...
sponsored by: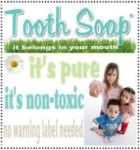 and also participating in: